The story in brief…
" Narco-Saints " is a Drama that tells the story of a civilian businessman who finds himself helping the National Intelligence Service (NIS) in their covert operation to bring down an operating Korean drug kingpin. in Suriname, a country in South America. The film is loosely based on a real story.
The posters
Netflix's upcoming original series ' Narco-Saints ' has revealed new character posters and an exciting teaser!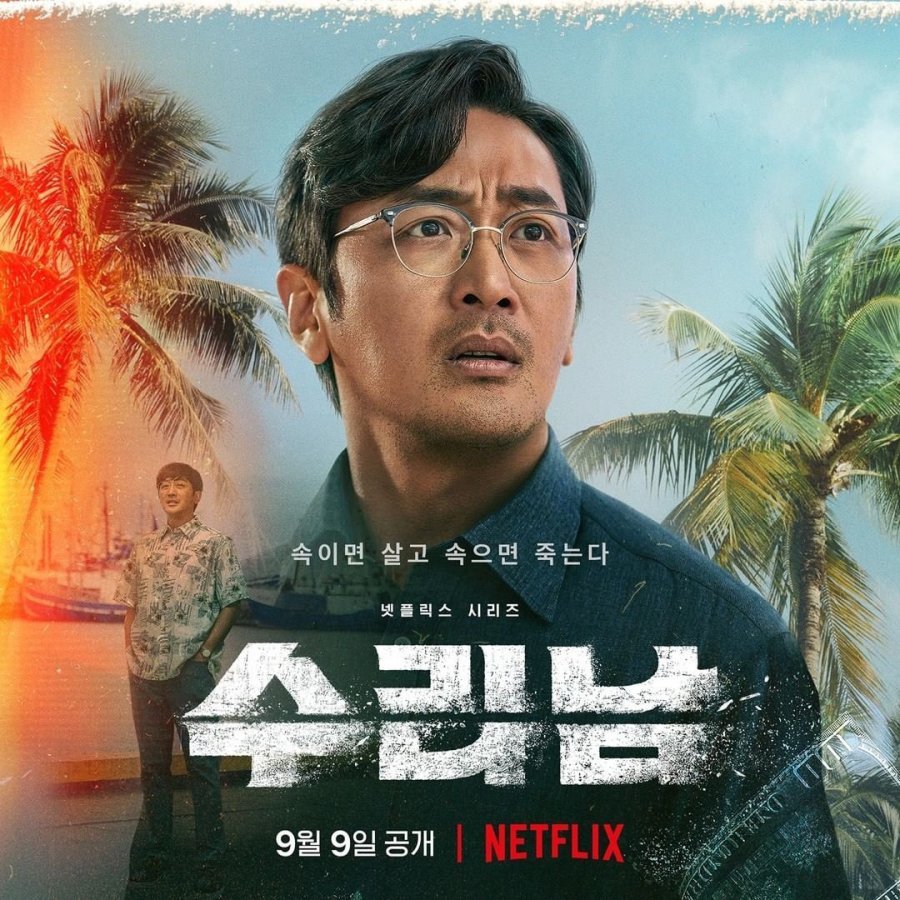 The characters and their roles
Ha Jung Woo will play the role of Kang In Goo, the main character who starts a business in Suriname hoping to get rich, but ends up ending up in the world of illegal drugs. Hwang Jung Min will play the role of Jeon Yo Hwan, the drug kingpin who controls Suriname's underworld.
Park Hae Soo will play Choi Chang Ho, the team leader of the American branch of the NIS who enlists Kang In Goo in his plan to take down Jeon Yo Hwan. Jo Woo Jin will play Byun Gi Tae, an ethnic Korean born and raised in China, who is Jeon Yo Hwan's right-hand man and takes care of all his dirty business.
Yoo Yeon Seok will play David Park, a lawyer who advises Jeon Yo Hwan and acts as the mastermind of the crime syndicate. Finally, Taiwanese actor Chang Chen, who has starred in films such as "Dune", "The Grandmaster" and "Crouching Tiger, Hidden Dragon", will play the role of Chen Jin, the leader of a notorious Chinese gang in Suriname. Chen Jin, who became Suriname's No. 2 after being sidelined by Jeon Yo Hwan, dreams of launching a counterattack, which adds tension to the story.
Director Yoon Jong Bin shared , " While writing the script, I thought it was like some kind of mafia game. There will be excitement seeing characters with two different sides ."
" The characters will put on different faces at every moment, trick each other, and race towards their respective goals. The extreme psychological warfare created by top-notch actors along with the unpredictable story development that unfolds due to the conflicts and doubts between the characters have viewers eagerly awaiting the birth of another well-made series. "
A first teaser shows us the characters