BAP's Yoo Young Jae, Jo Yu Ri, Nana, And Other High School Students Strive To Prove Their Uniqueness In "Mimicus"
The story
" Mimicus " is a new drama about students at an arts high school trying to prove they're the 'real ones' amid a culture where copying one another is the norm.
BAP's Yoo Young Jae will star as Han Yousung, the aloof son of a wealthy family who seems to have grown up in a bubble, but secretly wants to show off his hidden talents. Han Yousung suddenly finds himself embroiled in a strange rumor that he is copying his classmate Ji Subin (played by Kim Yoon Woo), a famous trainee who is also the son of an entertainment company executive.
The newly released poster highlights rumors that Han Yousung impersonated Ji Subin, by tagging the yearbook photo of the first student with the caption, "MIMIC? (Imitator?) and that of the second with "ORIGINAL? ".
Nana's Shin Dara character – an adorable YouTuber who wants everyone to like her – is tagged "CUTE," while Jo Yu Ri's lonely character Oh Rosi is tagged "IDOL," a reference to her center position of girl group ICE.
Kim Myung Chan's character Hyun Woo-Han Yousung's best friend is referred to as "CHILL", while Oh Jae Woong's character Woo Jae Young, one of Ji Subin's trainees, is referred to as "WANNABE".
The posters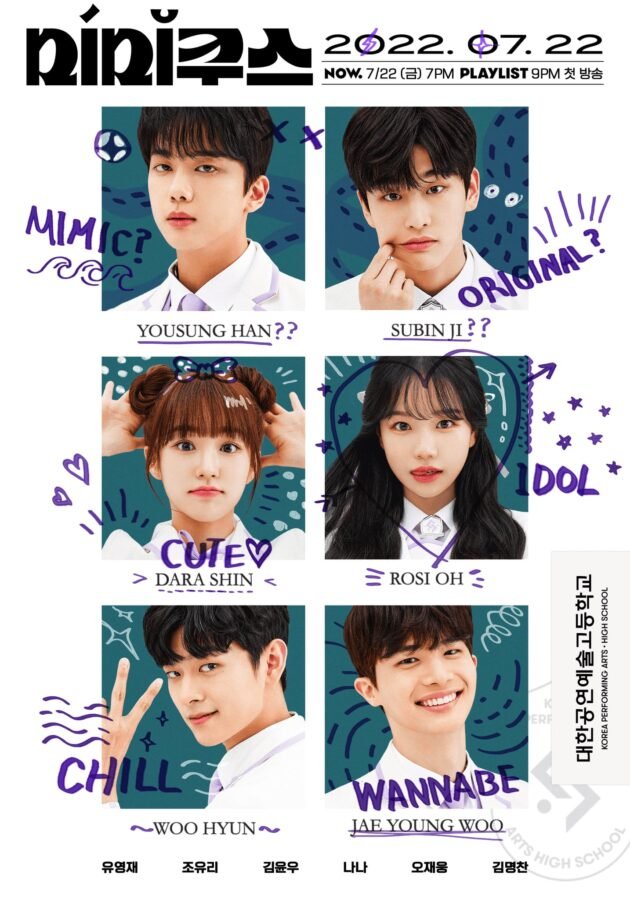 The first posters released earlier were these.
The new collective poster shows the tentacles of a large mimic octopus surrounding the main characters. Han Yoo Sung (Yoo Young Jae) sports an easygoing but mysterious expression, while Oh Ro Si (Jo Yu Ri)'s gaze is full of curiosity. Ji Soo Bin (Kim Yoon Woo) looks dubious, and Shin Da Ra (Nana) flashes a bright smile.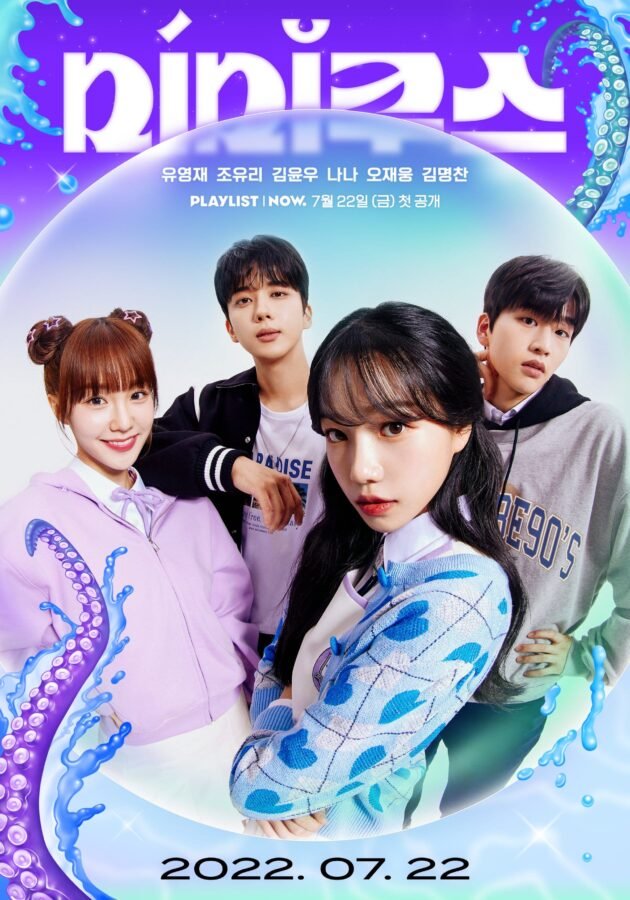 Another poster focuses on Han Yoo Sung and Ji Soo Bin. Han Yoo Sung is the son of a wealthy, cold-hearted and upright family who seems to have grown up in a bubble, but others are unaware that beneath his prickly appearance is a student who is eager to show off his talents.
However, he gets caught up in a strange rumor that claims he is copying Ji Soo Bin, the son of an entertainment company executive who is in the limelight for being a famous trainee. Not to mention that Ji Soo Bin also has a secret he wants to keep hidden.
In the poster, Han Yoo Sung and Ji Soo Bin pose similarly, dressed in white shirts and with identical hairstyles, which almost makes them look like twins. The text at the top of the poster reads, " The true that has become false, and the false that wants to become true ," raising the question of who is "true" and "false" in their relationship.
Once again, the mimetic octopus is drawn on both sides of the poster.