Mine is a 2021 South Korean television series directed by Lee Na-jung and starring Lee Bo-young, Kim Seo-hyung, Lee Hyun-wook and Ok Ja-yeon. It revolves around strong women who free themselves from the prejudice of the society and find their real 'mine'. It also peeks into the mysterious lives of wealthy people. The series premiered on tvN on May 8, 2021, and aired every Saturday and Sunday from 21:00 (KST) till June 27, 2021. Internationally, it is available on Netflix.
The drama ended on the June 27th, with an average viewership of 8.208% nationwide and 9.078% for the metropolitan area, and an average viewership of 1.826 million audience per episode.
The last episode recorded an average of 10.5% and 11.2% for households nationwide and metropolitan area respectively, breaking its own highest ratings in the both segments.
Korean I 2021 I Thriller, Mystery, Drama I 16 Episodes
Seo Hee Soo is a former top actress but she gave up her career to marry Han Ji Yong. He is the youngest of the Hyo Won group. During a trip, she accidentally met Han Ji Yong and fell in love with him. She raises her son as if he were her own and begins to live as a chaebol. But she quickly attracts the wrath of other mothers... 
Jung Seo Hyun is the daughter-in-law of the eldest son of the group Hyo Won and the owner of the Seohyun gallery. Coming from a traditional and powerfully wealthy family, Jung Seo Hyun is the epitome of elegance, dignity, and intelligence. Their life changes when a new preceptor arrives!
Yumiko's review
A drama that we waited with impatience in the team. I really like the impeccable production, the well-chosen spaces, the characters who all have a story, unspoken things and secrets that we already feel very present from the start of the drama and which gives this tension so palpable from the first episodes.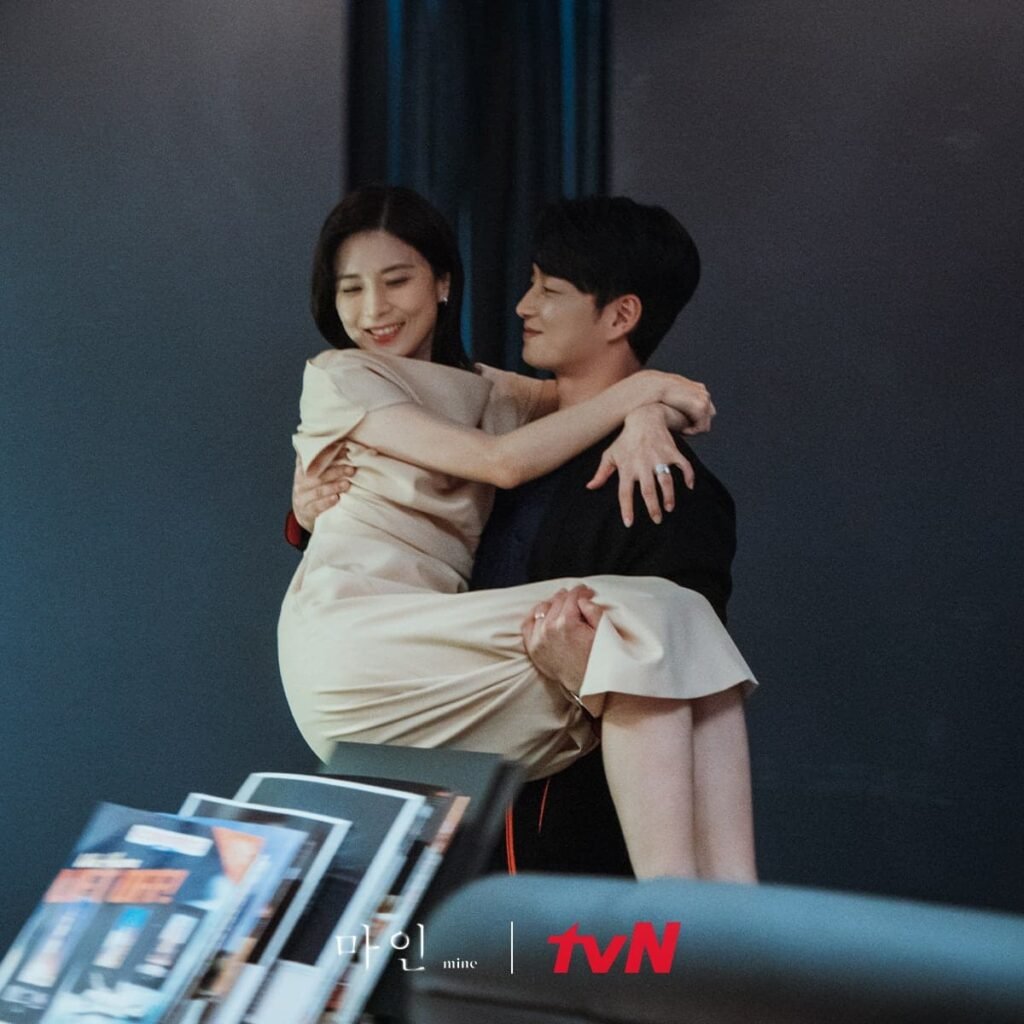 Couples are truly unique. I really like the couple Lee Bo Young & Lee Hyun Wook . But the role of the latter is not really what I expected. Despite everything, I find this character both horrible but also so well played by the actor, I find him dazzling.
The whole thing is so well done that an attentive eye will have a lot of fun with the innuendos that are so strongly posed but which can also be traps… very amusing.
I also love the little young (N) in the family who just returned from overseas and seems to fall in love at the first sight of maid Jung Yi Seo.
This young couple is really cute and tender, even if for my taste, we see them too little.
Mother-child relationships are really special and really beautiful, at least for the two mothers-in-law and their "adopted sons".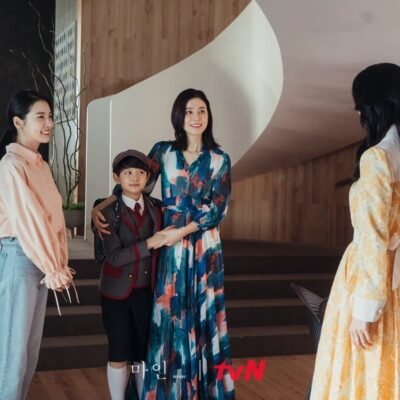 Gorgeous is just the right word for both. I even shed tears several times, that is to say.
On the other hand, the grandmother and her daughter are completely frosty, they made me laugh so much all along (annoyed also often), so much the situations surrounding them are ridiculous and grotesque.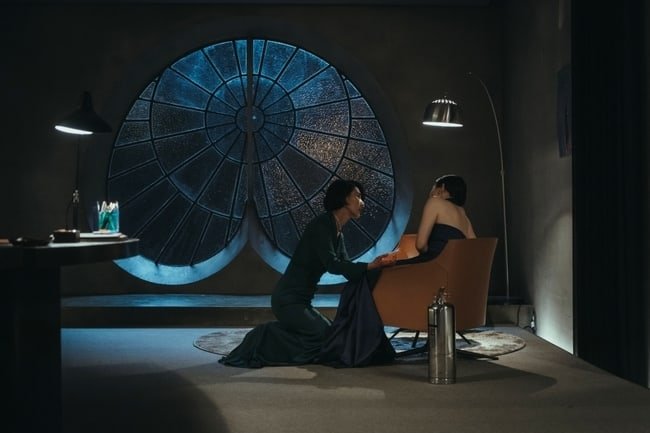 I really liked the quirky humor that floats throughout the drama and this "bird" giving this thriller the lightness that it could have lacked if it didn't exist.
Each of the actresses are grandiose, each in their own way. This drama means that we get caught up in the game very quickly… we really want to see the rest and where all this will lead us in the end.
One thing is certain, I am completely conquered by these two strong women, who know what they want. They have a complicity and an exquisite friendship that one could envy them. Seo Hee Soo ( Lee Bo Young ) and Jeong Seo Hyun ( Kim Seo Hyung ) will be remembered for their exceptional presence in their roles.
Maamotto's opinion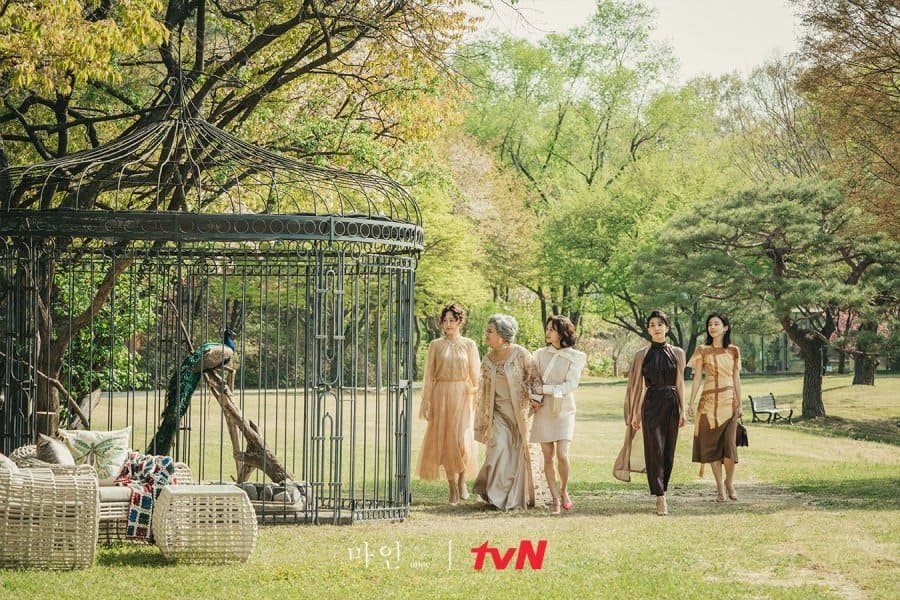 A drama that I enjoyed watching every week. As Yumiko says so well, the production is impeccable and the locations chosen bring a touch of magic to this drama.
The OSTs are also sublime and it's rare that I enjoy listening to them again.
The female characters are all fighters with strong personalities. It's also the first time that every character in a drama is interesting and hard not to like.
The fact that this drama dares to tackle rather taboo subjects makes it unique in its genre. Moreover and until the end the suspense remains intact. Aren't these the keys to success?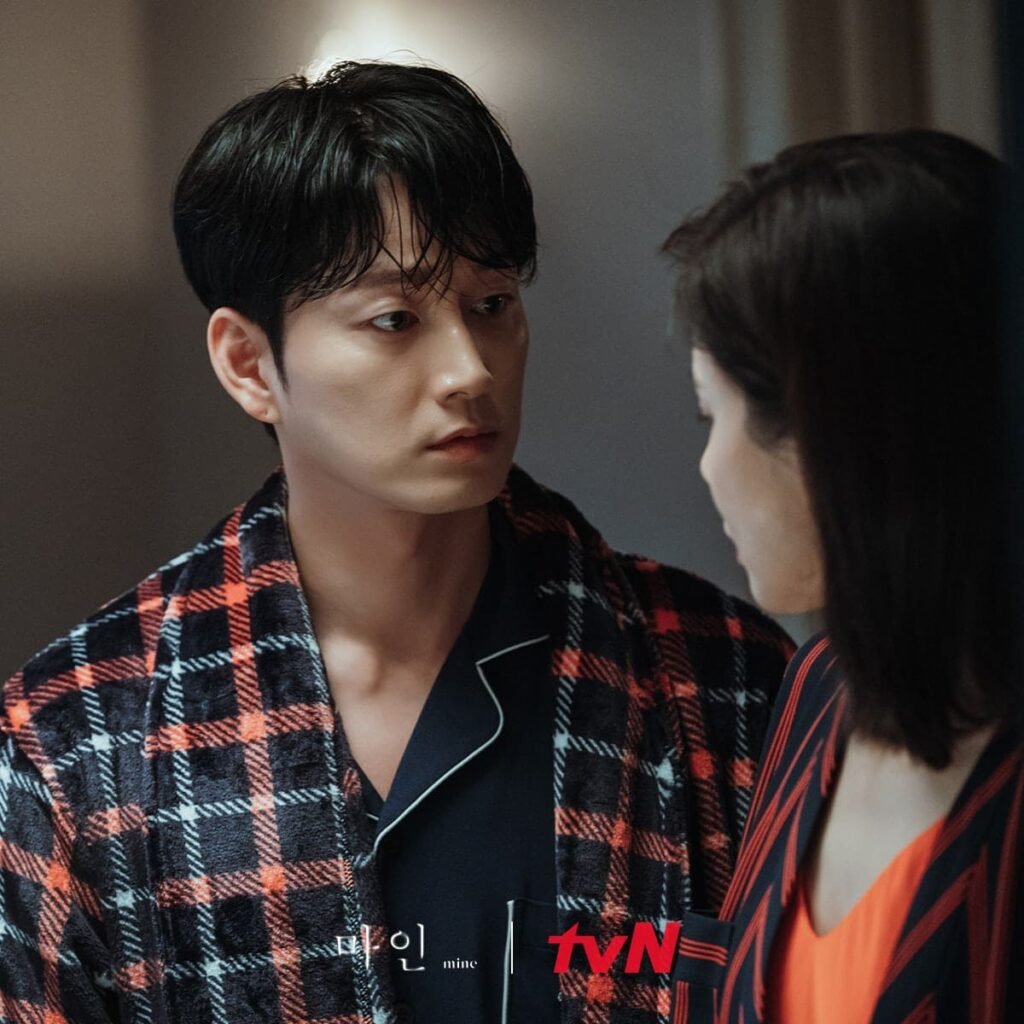 Besides, my favorite will remain Lee Hyun Wook. I hope to see him again in another register where, for once, he will not embody a fickle man.
In conclusion
I really leave this drama with a heavy heart. I believe that this is the first time that I leave a drama so sad to leave characters. I really liked everything (or almost) in it and I laughed a lot, waited a lot for the conclusion that we can not guess even if many ideas come to mind.
Everyone has such a motive for being the murderer of this abject being that he doesn't care.