Familiar Wife is a romantic fantasy South Korean television series starring Ji Sung, Han Ji-min, Jang Seung-jo, and Kang Han-na. It aired on tvN from August 1 to September 20, 2018.
Synopsis
A married couple suddenly finds themselves living entirely different lives after their fates magically change through an unexpected incident.
Cha Joo-hyuk works at a bank and has been married to Seo Woo-jin for five years. When a strange incident happens one day, Joo-hyuk makes a decision that impacts his life and those around him in unexpected ways. Suddenly, the life he had with Woo-jin and his best friend, Yoon Joong-hoo are gone and he is leading a very different life.
How will his first love, Lee Hye-won, factor into his new life? And will it be possible to get his old life back?
Review by Longjumping-River-42 (link)
I just finished watching Familiar Wife after putting it off for far too long. Familiar Wife is a fantasy/romance in which Cha Ju Hyeok (played by the fabulous Ji Sung) is unhappily married to his college sweetheart, Seo Woo Jin (Han Ji Min). Cha Ju Hyeok gets a chance to go back in time, and opts to change his future. He ends up married to a different woman, while his wife remains single. But the two are thrust into each other's orbits even in the alternate timeline and eventually find their way back to each other.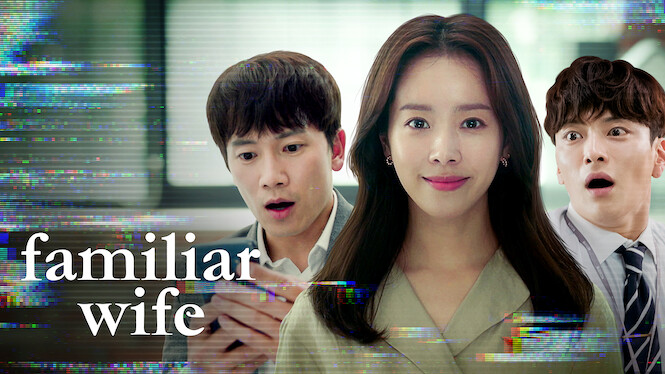 There is a lot to like in this drama, starting with our main leads. Cha Ju Hyeok is certainly a flawed husband–and one who makes a reprehensible choice, yet somehow he gained my sympathy. There's a vulnerability to the way he played Cha Ju Hyeok that makes him appealing, even in his less sensitive moments. Plus the writing underscores that his job is stressful, too, and he's dealing with a lot of pressures at work. Seo Woo Jin seems like two different people in the varied time lines. In one, she's an overwhelmed mother dealing with anger issues. In the alternate time line, she's a quirky, confident woman who knows her own heart. We see from Cha Ju Hyeok's flashbacks that the Woo Jin of the alternate timeline is much more similar to her teenage self. Over time, Cha Ju Hyeok gradually learns that he had a role to play in his wife's unhappiness.
The chemistry between the two is palpable, especially when they are being open with each other. In episode 8, Cha Ju Hyeok has decided to allow Seo Woo Jin go and to be happy for her new relationship with his friend and coworker. She, for her part, feels drawn to Cha Ju Hyeok, but sees him as off limits. They wish each other well in a way that speaks of their longing for each other. And then in episode 15, the moment when Seo Woo Jin decides to give up on a relationship so that she no longer causes Cha Ju Hyeok distress is also poignant. So lovely.
I liked the writing–not just the overall plot, but some lovely touches of parallelism that showed up at the end. For example, the end of episode 15 when Ju Hyeok is trying to prevent an accident and is driving somewhat crazily, parallels the opening scene of Familiar Wife, where Ju Hyeok is shown driving recklessly in an attempt to get a necessary signature. Then in episode 16 after the time jump, Ju Hyeok and Woo Jin wake up late and behave exactly as they did in episode 1–before coming to their senses. I loved this touch.
And I liked seeing the couple together at the end, how Ju Hyeok had learned to be a supportive husband and how they used team work to help each other out. I loved how they both rooted for each other in their promotions, as well.
There were only a few things I didn't like or would like to have been different:
Ju Hyeok hardly misses his kids. It takes him quite a while to realize that changing the past has erased them from his life. He cries over it once, but never seems to miss them.
I would have liked to see some happy scenes from the marriage. All of the flashback scenes relate to their courtship. Surely Ju Hyeok would have remembered the birth of his children and other aspects of his married life? The first years must have been happy?
There were some logic leaps. In the various alternate timelines, how did Ju Hyeok and Woo Jin know where they worked? So much had changed for Ju Hyeok in the second timeline, why would his place of employment not have changed?