Watch: Lee Jong Suk, Park Eun Bin, Jin Goo and more track down an escaped girl in 'The Witch' sequel.
The sequel to the film "The Witch" has unveiled its trailer!
The story
"The Witch: Part 2. The Other One" is the sequel to "The Witch: Part 1. The Subversion (la subversion)". It follows the story of a young girl who escapes from a secret laboratory after being the only one to survive a devastating accident. The action movie features the many personalities with diverse motivations who come together to hunt down the young girl.
The teaser
The trailer shows the girl's escape, played by Shin Si Ah. She appears covered in blood from head to toe, moving slowly, barefoot, through the cold snow, while someone says, "It's been a long time."
Many people are looking for her and Jang (Lee Jong Suk) says: "She is lost. She left on her own. He later adds, "Who let her out?" Jo Hyun (Seo Eun Soo) adds, "There is no telling what kind of monster she will turn into. For his part, Kyung Hee (Park Eun Bin) tries to help him, while Yong Doo (Jin Goo) watches over this hunt.
As different characters with different goals are introduced, a voice is heard saying, "It is the child who will become the hallmark of this project. »
The cast includes Shin Si Ah , Park Eun Bin , Seo Eun Soo , Jin Goo , and Sung Yoo Bin , with special appearances from Lee Jong Suk as well as Kim Da Mi and Jo Min Soo , who starred in the first film.
The posters
The first poster shows the young girl being used as a test subject. Hooked up to many tubes, she looks messy and roughed up in her bloody lab coat. One can read on the poster: "The beginning of everything".
Expectations are high to see rookie actress Shin Si Ah in the lead role of this upcoming film, as it was previously reported that she was chosen from 1,408 contestants for the role.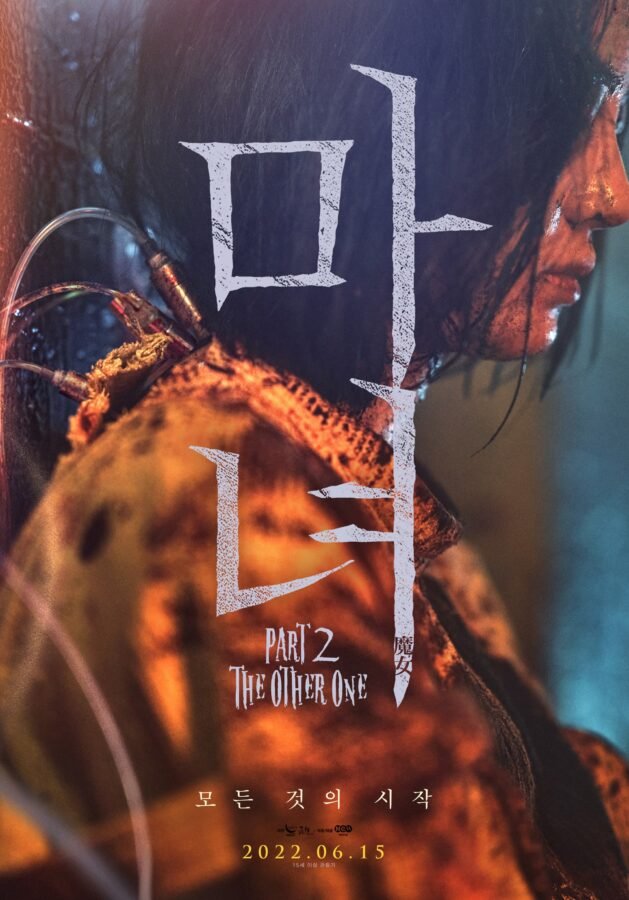 On the overall poster, an unidentifiable crowd wearing gas masks is seen moving towards the girl. This poster raises the question of who these people are and why they are so determined to pursue the girl.
"The Witch: Part 2. The Other One" hits theaters on June 15.