Korea I 2022 I Comedy, Romance I 16 Episodes
Gong Tae Sung (Kim Young Dae) is South Korea's most popular star. Constantly under the spotlight, Tae Sung does his best to keep a smile on his face and keep his composure. But he's far from flawless and his label knows it!

Oh Han Byeol (Lee Sung Kyung) is in charge of public relations for Tae Sung's label. Well aware of character, Han Byeol had to use her strength to maintain Tae Sung's reputation. Constantly bickering, Tae Sung and Han Byeol seem destined to hate each other forever. But could the time they have to spend together change those feelings or will their mutual disgust last forever?
First of all, I must say that I started this drama without much conviction. It's a romance and it's a genre that I like so as I wanted to see the actor again, I said to myself: "Let's go! and, I must admit, I was pleasantly surprised.
Characters
We are dealing with a group of three girlfriends who meet regularly in the evening at the bar to share their stressful days in contact with the stars (either because they are in an agency for two of them or a journalist for the third.)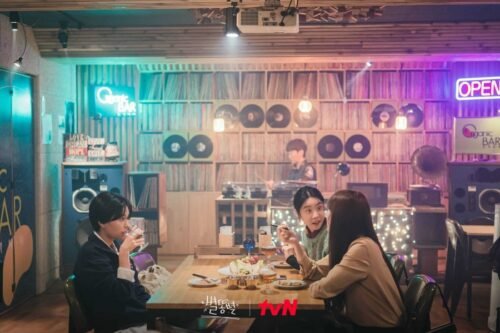 Opposite, we have the stars, including the biggest, our hero named Gong Tae Sung (Kim Young Dae), and a whole team that supports him, including the center's lawyer Do Soo Hyuk.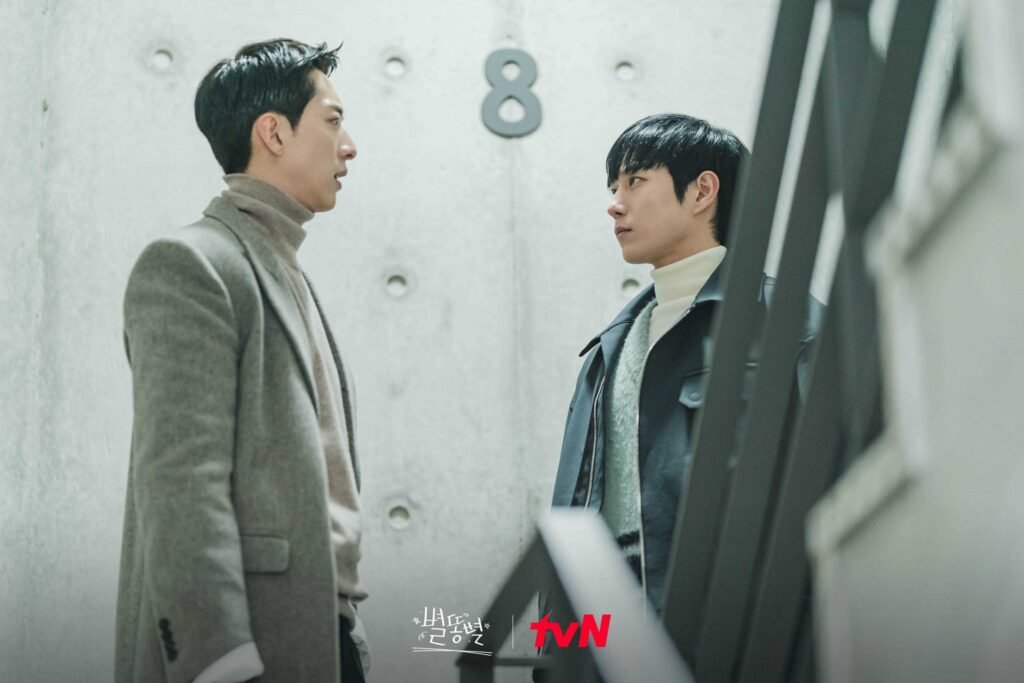 The story
I must say that I really laughed a lot. All the episodes before the romance (it lasts a long time) are really very funny.
The lines are cleverly found to make us laugh. The cute scenes. Really a pleasure to dive into the universe of this drama.
The couple
Once the romance has started, we arrive in another part and it really becomes more tender, less funny, but more romantic. Very nice too.
Small flat for me with the introduction of two characters that we would have done well at the end… the mother (I don't see why implanting this kind of detestable character in such a beautiful story, both comedy and romance) and the governess , ok, this kind of people probably exist around artists but frankly we didn't want to see this one either. I would have liked to keep the super light side of the comedy which is always good .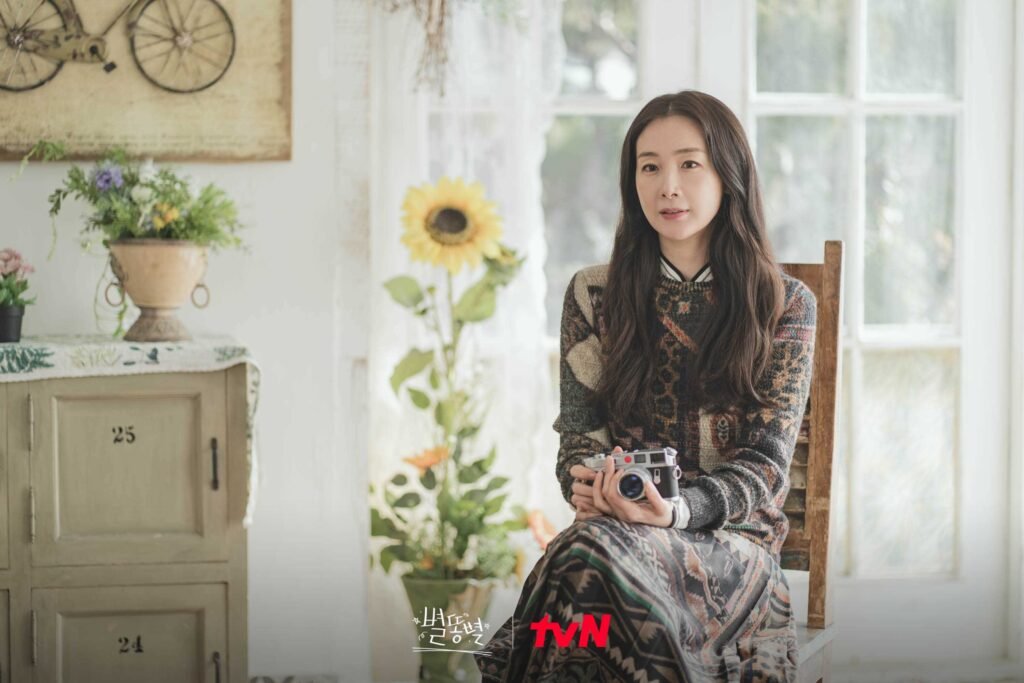 Again I say it and repeat it, 12 episodes are enough for a drama if it's to put anything on the end and spoil our drama to make it 16 episodes at all costs!
It is said !!! It always annoys me a little I admit, don't you? The scriptwriters should read our messages from time to time, it could give them ideas.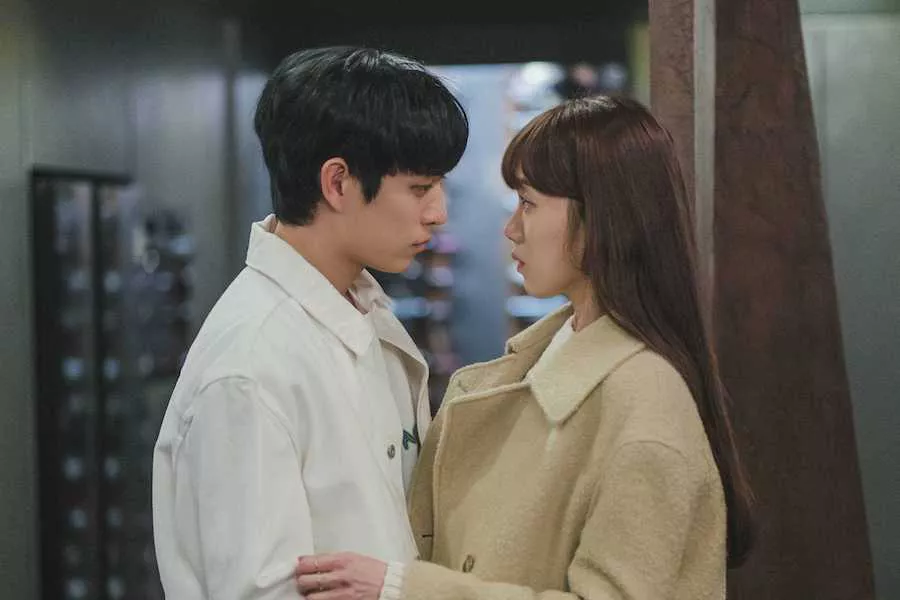 Long conclusion lol
In all sincerity, I really liked the first 10 episodes which were really very funny and I was waiting for the romance with impatience. At the time, it satisfied me because we moved into a softer, more tender, less funny register… but that's when things went wrong!
Oh, My God, the screenwriter is dead?
Have you ever thought in the middle of a drama, Oh My God the writer died last week or what? or then, the one who composed the texts was fired? or maybe he wasn't writing fast enough and they took a replacement for 3 or 4 episodes?
Yes yes, this drama unfortunately had this effect on me. After the tenth episode, it's as if the editorial line had been changed to be rewritten by someone else who has no sense of humor at all! We went from comedy to melo-dramatic in three seconds, the story of a doorbell ringing! 180° change of course which I was not at all prepared for, or as I sometimes say: How to spoil the drama that I loved so much at the start! But What!? Has the writer suffered a breakup? Experienced bereavement? We must quickly put him on an anti-depressant, really, I swear. This whole ending is depressing!
Oh no, it's good they found it! He was surely taking a nap at the back of a closet!
Fortunately, from the 15th everything returned to normal, we found our initial writer and the last two episodes regained their humor from before… and phew, it felt good. I'm almost tempted to say that if I see it again I'll watch 1-10 and then I'll skip episodes 11-14 which suck (oops not that far but not far) to go straight to 15 and 16 for the conclusion. It's still sad, but in reality, that's exactly how I feel at the release of this drama.
Short conclusion (but the long one is funnier)
Good to say, not too much, but give an indication all the same, we will say that at the very end, there is an actor bonus that should not be counted in the story but as a way for the actors to say goodbye to the drama (which is weird but good) this being subtracted, we understand the end better.
This addition, not really unpleasant, it just confuses the final message a little, although it is clearly stated. They should have, in my opinion, should have done like in Japanese dramas or films when they add a final bonus after the credits, rather than pasted as it is here, which gives the feeling that the story is not really finished.
If you have the strange feeling that there is no end, go back to the last scene of the main characters on the shore and there, after seeing their last exchange, cut !!!! There you are, there it is.
And you? What did you think ? Did you have those same kind of feelings or did it all feel very smooth and normal?