New month therefore new article on 5 dramas which will be released in September. I made you a selection with small onions to gently accompany your back to school…
1. Little Women
Release date : September 3
Diffusion : Netflix, tvN
Released on: Saturday and Sunday
Number of episodes: 12 (of 60 minutes)
Director: Kim Hee Won
Scriptwriter : Jung Seo Kyung
Genres: action, thriller, psychology
Main actors

Script : Little Women is the story of three sisters who find themselves involved in a case that will lead them to fight against the richest families in South Korea. Oh In Joo is the eldest, just like her sisters, she grew up in a poor environment, she wants to protect her little sisters by earning more money. Oh In Kyung is a curious young reporter who loves what she does. Finally, Oh In Hye is the youngest. She has a gift for painting and studies in a prestigious art school.
An interesting drama that will base its story on the fraternal bonds between these three sisters. Produced by the director of The Crowned Clown, Vincenzo and Soudntrack 1 and written by the screenwriter of the drama Mother and the film Decision to Leave (currently in cinemas), this series looks very promising. Added to this is a highly anticipated cast, Kim Go Eun (Goblin, Yumi's Cells), Nam Ji Hyun (Suspicious Partner, The Witch's Diner) as well as the young actress Park Ji Hoo (All of Us Are Dead). You will also find Wi Ha Joon (Squid Game, Bad and Crazy) or Uhm Ki Joon (Penthouse). In short, Little Women is the Hit drama of the month of September!
---
2. Once Upon a Small Town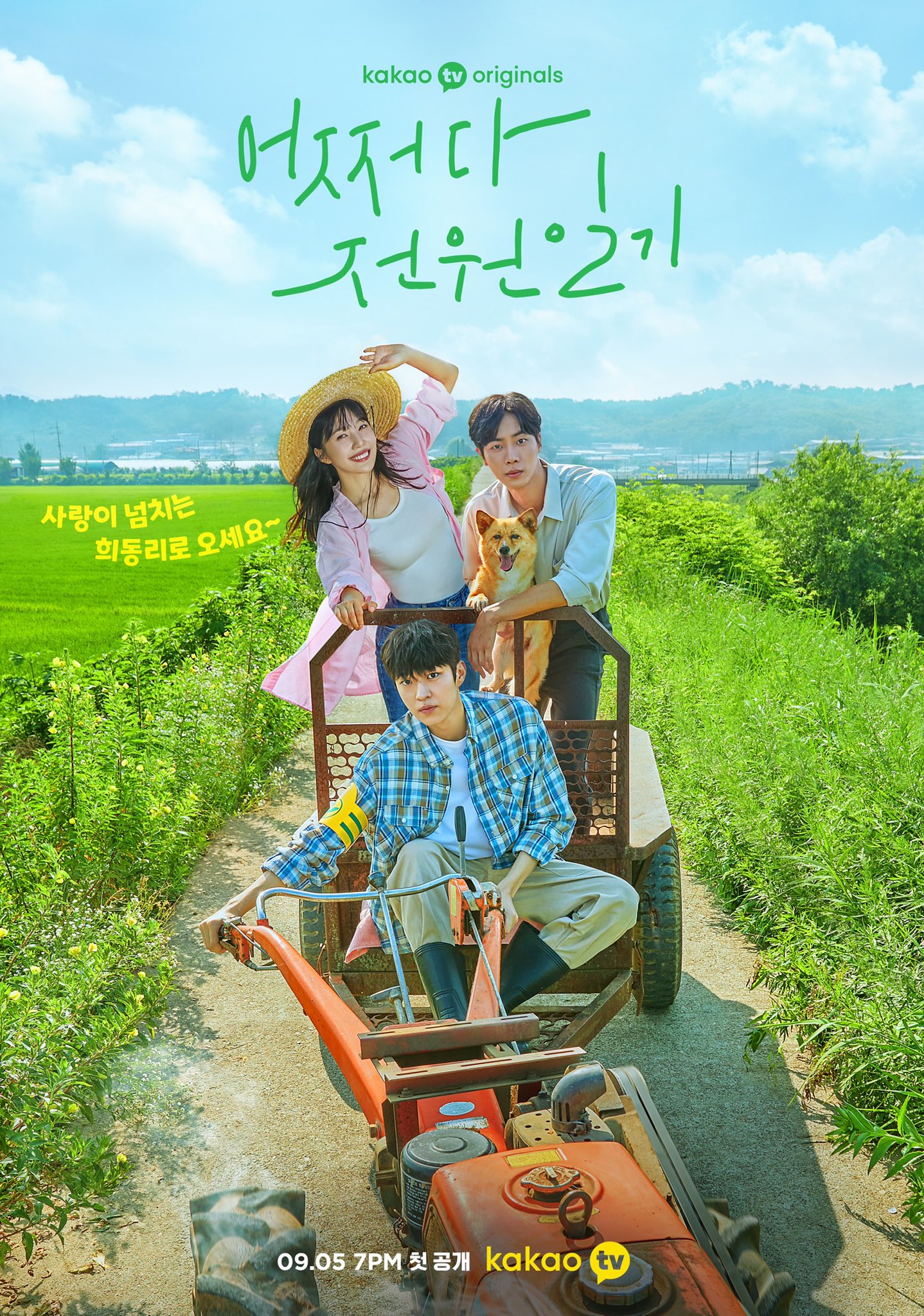 Release date : September 5
Diffusion : Kakao-TV
Released on: Monday, Tuesday and Wednesday
Number of episodes: 12 (of 30 minutes)
Director: Kwon Seok Jang
Screenwriters: Park Ha Min, Baek Eun Kyung
Genres: Comedy, romance, nature
Main actors
Script : Han Ji Yool works as a veterinarian in Seoul. One day, he will receive a call from his grandfather. He will have to take over his animal clinic for a semester because he is going on a trip. This clinic is located in the village of Heedong. There, Han Ji Yool will meet Ahn Ja Young, a young policewoman. They will help each other in this little campaign and end up developing feelings…
After a little tension, I offer you a gentle drama. Perfect to accompany back to school, episodes of a maximum of half an hour around animals, the countryside and romance. You may have recognized our two leads: first of all Joy who is continuing her acting career after The One and Only last year. As well as the young actor Choo Yeong Woo recently in School 2021. Looking forward to receiving a little freshness!
---
3.Blind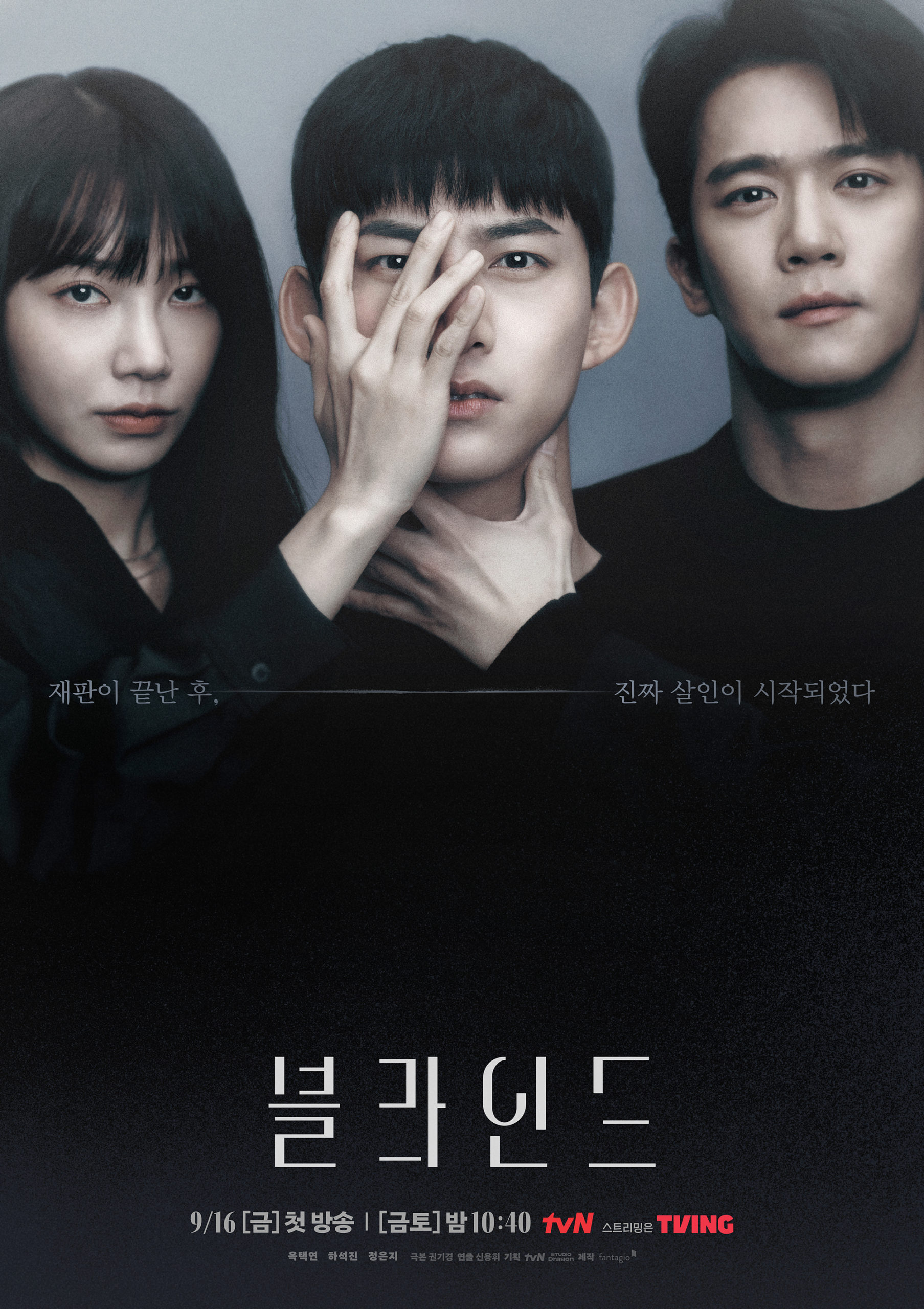 Release date : September 16
Diffusion : tvN, OCN
Released on: Friday and Saturday
Number of episodes: 16 (of 60+ minutes)
Director: Shin Yong Hwi
Scriptwriter : Kwon Ki Kyung
Genres: thriller, mystery
Main actors

Script : Ryu Sung Joon, Ryu Sung Hoon, and Jo Eun Gi find themselves embroiled in a serial killer case. Victims are judges. Ryu Sung Joon is a passionate detective, determined to go all the way. His older brother Ryu Sung Hoon is a judge. He is a perfectionist and intelligent man who fights against injustice. Finally, Jo Eun Gi is a social worker with a big heart who puts others before herself.
We return to thrillers with Blind, directed by Shin Yong Hwi, director of the very good thriller dramas Tunnel, Cross and Voice 4. Ryu Sung Joon will be played by Taecyeon who leaves the historical costume after Secret Royal Inspector & Joy. His fictional older brother will be played by Ha Seok Jin who was recently in A DeadbEAT's Meal. Finally, Eun Ji will take on the role of Jo Eun Gi. His latest drama is Work Later, Drink Now, the second season is in preparation. Blind will immerse you in a dark universe that will keep you awake.
---
4. One Dollar Lawyer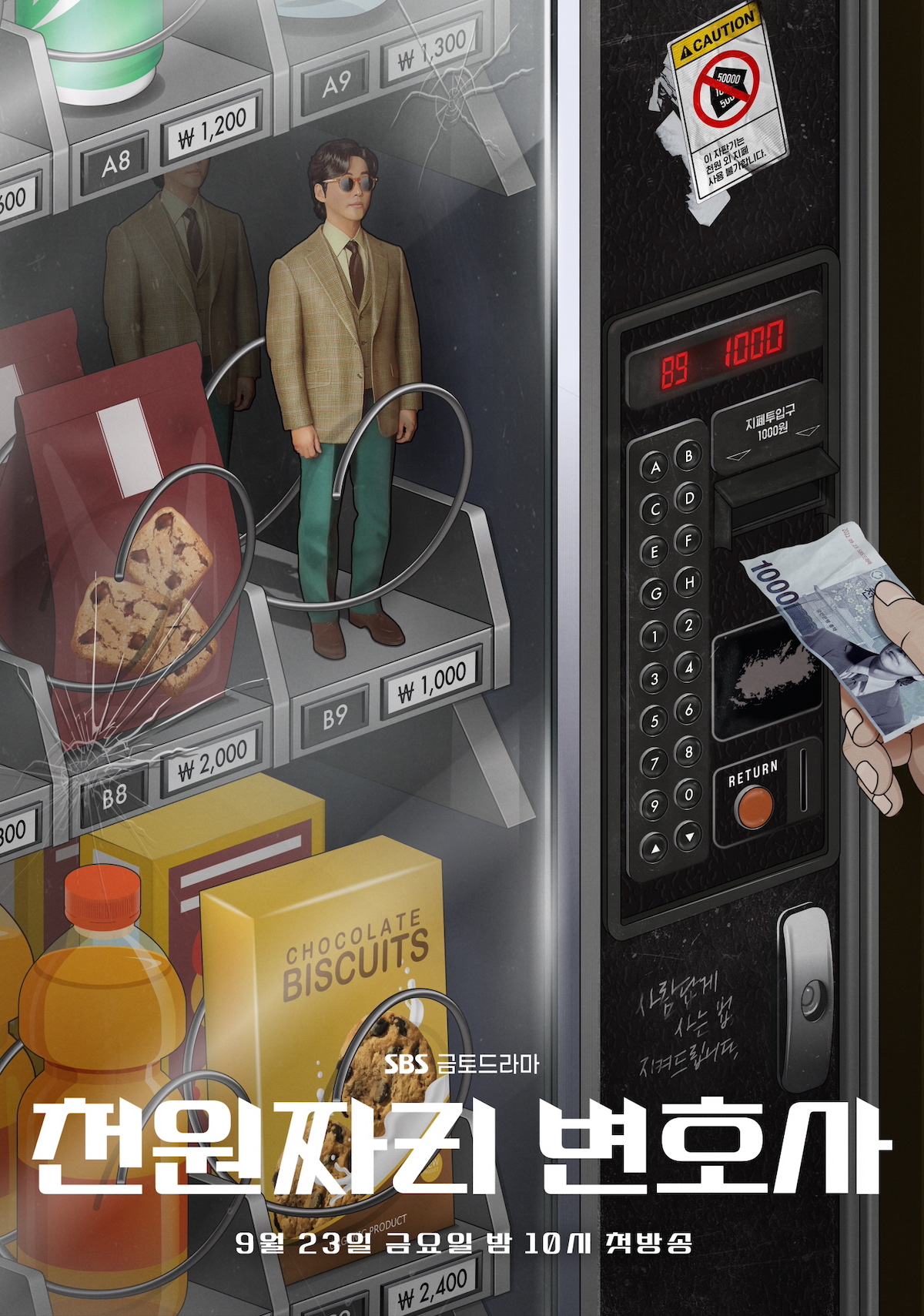 Release date : September 23
Diffusion : SBS
Released on: Friday and Saturday
Number of episodes: 16 (of 60 minutes)
Director: Kim Jae Hyun
Screenwriters: Choi Soo Jin, Choi Chang Hwa
Genres: law, comedy
Main actors

Script : Cheon Ji Hoon is a lawyer with a particular style. His charges are only $1 but he is one of the most talented lawyers. His fight is against expensive lawyers and wealthy clients who break the law to get away with it. Baek Ma Ri works as an assistant prosecutor. She is full of self-confidence and leads a quiet life. This will be brought to change after his meeting with Cheon Ji Hoon…
We stay in a legal universe but this time with a lot more humor, you can get an idea of ​​the atmosphere of the drama thanks to the teasers. Nam Gung Min will therefore be the talented lawyer. This is not the first time that we see the two main actors in the same drama. Indeed, a year ago, they were already in The Veil.
---
5. The Golden Spoon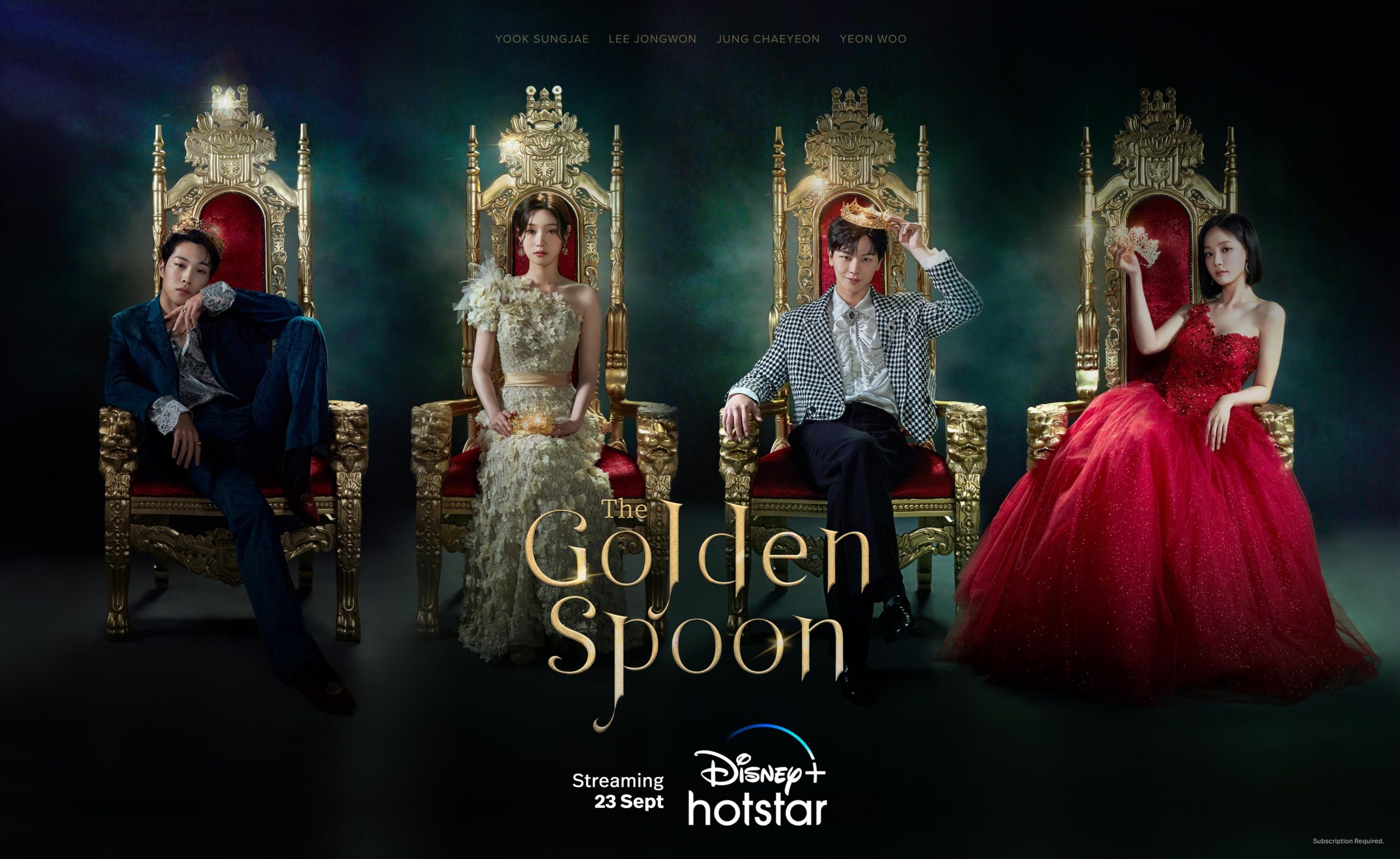 Release dates: September 23
Diffusion : MBC, Disney+
Released on: Friday and Saturday
Number of episodes: 16 episodes (of 60+ minutes)
Director: Song Hyun Wook
Screenwriters: Kim Eun Hee, Yoon Eun Kyung
Genres: psychology, fantasy, romance
Main actors

Script : Would you rather have a poor but loving family or a rich life? This is the dilemma with which Lee Seung Cheon finds himself, a young high school student who has always lived in misery. A mysterious woman offers him one day a magic spoon allowing him to change his destiny. What will he choose?
A funny dilemma that our dear main hero will face during this drama. Yook Sung Jae will slip into the role of a high school student for his return to the small screen after his military service. You will find Lee Jong Won, recently in Hospital Playlist 2, but also Jung Chae Yeon whose last drama was The King's Affection, as well as Yeonwoo, former member of MOMOLAND. As a bonus, actor Choi Won Young who was also in Sung Jae's latest project: Mystic Pop-up Bar.
---
Like every month, I hope some dramas have caught your eye. For my part, I find myself a little annoyed because the 5 interest me. For script or casting. But I'm especially excited for Little Women, I feel it can become one of the best dramas of 2022.
In September, you can also discover Narco-Saints and Love in Contract which look very interesting.
Tell me what you think! Do not hesitate to make your recommendations of the moment as well. Personally, it would be If You Wish Upon Me.